Awards and Proficiencies
AWARDS
Here at Coolangatta Surf Life Saving Club we consider that in the world of Surf Lifesaving there is nothing more important than education and training, it is the driving force behind everything we do as a Surf Lifesaving Club.
From the Bronze Medallion, which is the first step for all lifesavers, to the Gold Medallion which is recognised internationally and is the highest training for a surf lifesaver, and all the specialists in between.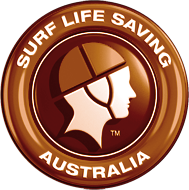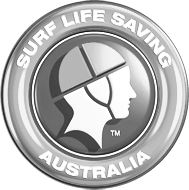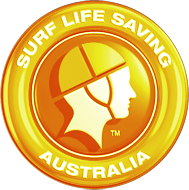 There are many areas of Coolangatta Surf Lifesaving Club that you can choose to be apart of such as Patrolling, Competing, Managing or Instructing and no matter what area you choose to immerse yourself in, there are courses available to ensure that you have the best training so you can enter the Coolangatta Surf Lifesaving Club community in a comfortable, assured way and make some new friends along the way.
Surf Lifesaving Australia's duty statement for patrol members states that "A patrol member must practice the basic principles of prevention, recognition and rescue." And here at Coolangatta Surf Club that is what our instructors train every surf lifesaver on the beach to do.
You can also download an AWARDS FLOWCHART to see what awards are available and an AWARDS EXPRESSION OF INTEREST if you wish to complete any awards
PROFICIENCIES AND COURSES
Here are some of the training courses that are on offer with Surf Life Saving Queensland.
Bronze Medallion – surf awareness, emergency care, basic first aid, CPR, radio operations, surf skills, rescue techniques, carries & support.
Silver Medallion (Patrol Captain) – responsibilities & duties, managing your patrols & public, patrol methods & regulations.
Gold Medallion (Advanced Lifesaving) – complex patient rescue & support.
Advanced Resuscitation Certificate – CPR with the assistance of airbag resuscitator units, airway management, stiffneck collar application.
Senior First Aid Certificate – Basic patient management techniques using first aid equipment and facilities.
Silver Medallion (Life Support) – Basic patient management techniques using first aid equipment and facilities, CPR with the assistance of airbag resuscitator units, airway management. stiffneck collar application.
Silver Medallion (Radio Controller) – complex emergency communication and rescue procedures associated with a surf rescue radio base.
IRB Crew Certificate – crewing procedures, rescues, patient assessment.
Silver Medallion (IRB Driver) – driving procedures, rescues, emergency responses.
Training Officer Certificate – preparation, deliverance, instruction & review of training groups.
Members skills maintenance/proficiency dates for 2017/18 will be:
Saturday 14th October 2017 8.00am
Sunday 12th November 2017 8.00am
Sunday 3rd December 2017 8.00am
Proficiencies need to be done annually (prior to 31st December) for each of the following awards:
SRC
Bronze
Advanced Resuscitation Techniques
IRB Crew
IRB Driver
Radio Operator
Spinal Management
Resuscitation Certificate
The proficiency paper for SLSQ for this season is using a new (more user friendly) e-learning platform. This means you will need to create a new login, details on how to do this can be found HERE.
Once registered your club login is: (you need to scroll down to find Coolangatta on the alphabetical list of clubs)
Enrolment Group Name to locate: Coolangatta SLSC
Enrolment Key to type in box: slsqcoolangatta
There is 11 questions in the paper which are very easy if you read the introductory information, which outlines the main changes for the coming season. These changes are also listed in the SKILLS MAINTENANCE BULLETIN.
Please ensure that you print a copy of the completion certificate and bring it with you to your chosen proficiency date. You will not be able to complete your proficiency if you have not done the necessary paperwork prior to attending your chosen date. Hard copies of the skills maintenance paper are available on request but must be done prior to attending.
If you would like more information on any of the courses that are on offer or to register interest please contact the club or click HERE for upcoming course dates