Nippers
Coolangatta Nippers: Starts on Sun 15th October at 7.45am (Qld time)
To renew/join and pay go to portal.sls.com.au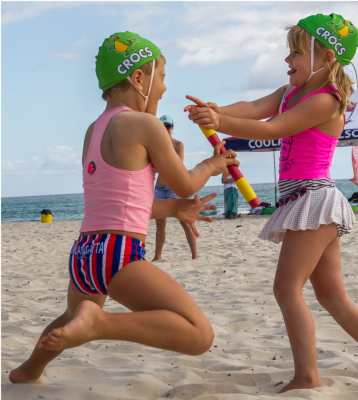 Every parent wants their child to lead a happy, healthy and active youth. There is no better place for this than introducing your child to surf lifesaving and nippers.
Nippers is a junior program that introduces children ages 5 to 13 to surf lifesaving. It is about learning, confidence and having fun in a safe beach environment. For Nippers, the beach is the classroom. They gain confidence by passing the 'tests' of swimming, body boarding, beach sprints, dolphin-diving, spotting a rip, having fun with new friends and discovering things about themselves. The skills gained in nippers will stick to the soul like sand from the beach and be carried for life. The nippers of today are the future of surf lifesaving tomorrow.
But it's not hard work. We like to call it serious fun! Nippers is a great way for children to make friends, be active and enjoy the beach in a safe environment.
Click HERE to read our latest Nipper Newsletters!